Firm News
Fitch Even Women's Initiative Hosts Winter Workshops
February 8, 2022
The Fitch Even Women's Initiative recently held a series of virtual winter workshops where our women attorneys, patent agents, and clients learned how to arrange flower boxes and wreaths together.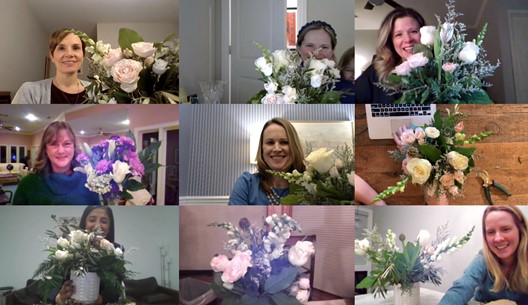 The Fitch Even Women's Initiative is dedicated to the support, development, advancement, and retention of our women attorneys and patent agents. The Initiative also periodically holds events designed to build and strengthen relationships with clients and other business contacts.
This year we are proud to have partnered with Flowers for Dreams for these workshops. Flowers for Dreams donates 25% of its net profits to charitable causes and has donated nearly $1 million dollars to date. More information can be found here.